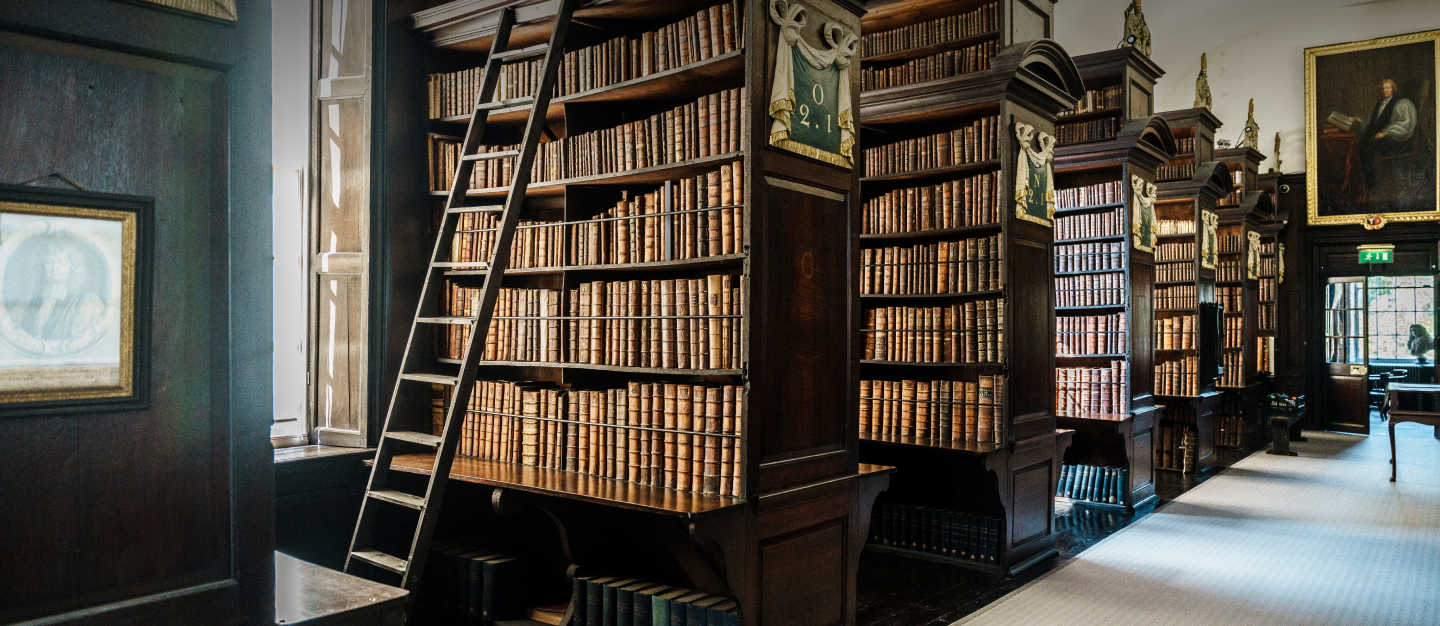 A poem asking finders to return a book
As a student of librarianship in Leipzig, Germany, I naturally love to work with rare books.
I am nearly half way through a six-month internship at Marsh's Library.
My project is to update the catalogue and provenance records of the books that once belonged to John Stearne (1660–1745), Bishop of Clogher. With so many books digitised today, scholars are more and more looking at the provenance of rare books. In other words, written evidence in the books of who used to own them. So, I am adding any inscriptions, annotations, signatures, price marks, bookseller's codes and any other information that can tell us who once owned these books, and where they may have lived and bought their books. 
I've looked at lots of beautiful and interesting books but the most exciting thing I have found
so far is this charming poem (pictured right)  by a Richard Barretts in a book about Henry IV printed in London in 1599. When transcribed, the poem reads:
If I this loosse: and you itt finde
I hop yow will nott bee unkind
Butt itt restore to mee againe.
And I will thank you for your pains.
I will sett downe my name to shew
wherby the oner you might knowe.
Richard Barretts
What better way to make sure your books always find a way to come back to you? 
Every day I look forward to finding more things which have remained hidden for hundreds of years!
Bianca Kötter
16 November 2017