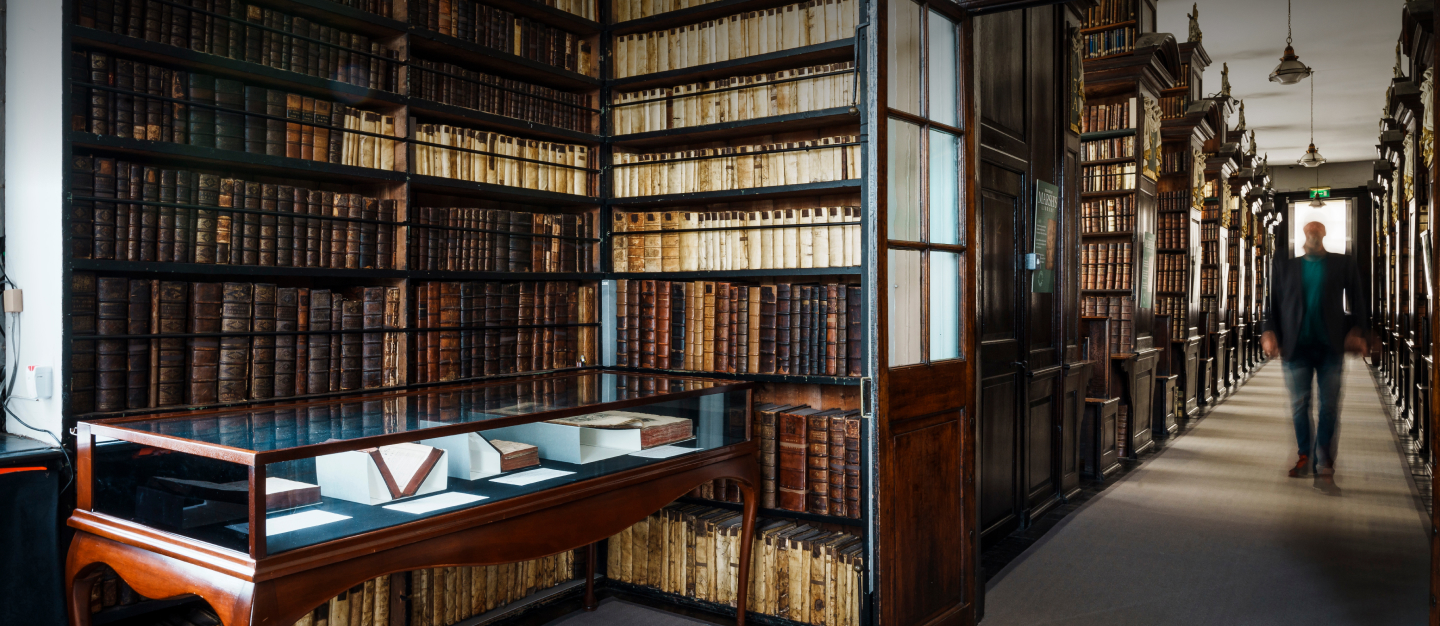 Our Current Exhibition
Our exhibitions are designed to show a selection of our rare and intriguing books. As you explore the Library, you can see the books on exhibition in the display cases. More information is given on the exhibition panels beside the cases.
For online versions of recent exhibitions, click the menu above.