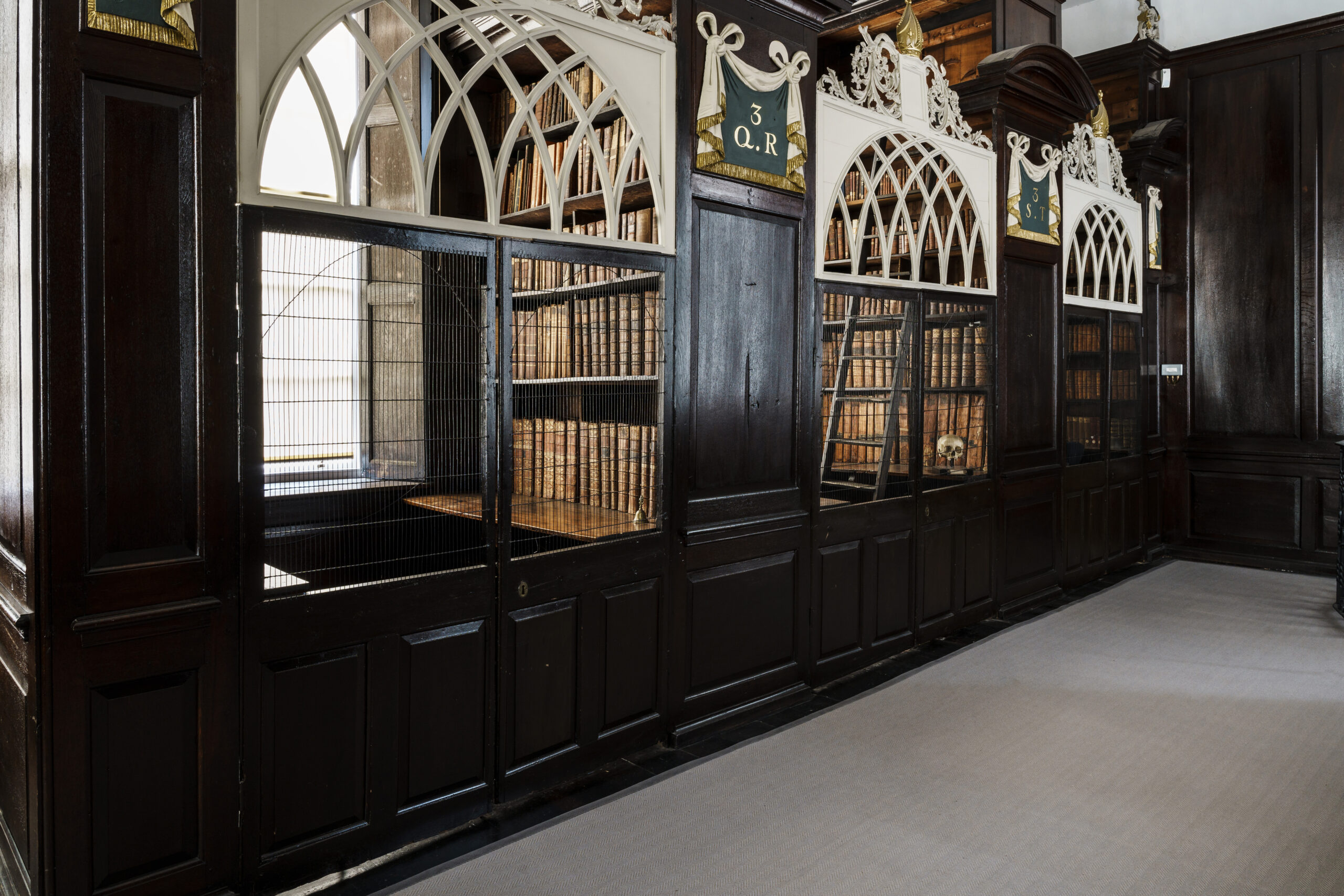 Privacy Policy
Suggested text: If you leave a comment on our 
WHO ARE WE ?
We are the Governors and Guardians of Marsh's Library and under the Data Protection legislation we are Data Controllers and are responsible for deciding how your Personal Data is processed and for what purpose.
Under the legislation, Personal Data means data relating to a living individual who is or can be identified, either from the data, or in conjunction with other information that is in, or is likely to come into, the possession of the Data Controllers.
Data Controllers are those who, either alone or with others, control the collection, contents and use of personal data.
WHAT INFORMATION DO WE COLLECT?
We collect information from our website to analyse performance and enhance experience, via cookies.
We collect data to maintain our contact lists which we use to keep the public informed of Library News and Events.
We collect data from readers and other users of library material to ensure the security of our collections.
We collect Personal Data directly from the person who is the subject of that data through communication with them directly, or over the internet.
We may also from time to time be given data by Government or other agencies (for example, to allow for the payment of wages to employees or to enable the Library to meet other legal requirements in the normal course of its business).
We are required to collect and maintain personal data in connection with our Child Protection Policy, to ensure that all having contact with children have been appropriately vetted.
WHAT DO WE USE THE INFORMATION FOR ?
We will only use the information we collect :
To personalise your experience with the Library

To improve our website (based on information we receive from you or your interaction with the site)

To notify you of Library News and Events

To direct you to changes on our website

To enable us to fulfil our statutory obligations (eg. payment of wages to employees)

To ensure the security of our collections and to maintain our archive

To comply with our Child Protection Policy
HOW DO WE KEEP THE INFORMATION SAFE?
We endeavour to ensure that your data is stored securely and to prevent unauthorised access. We have measures in place to protect your information and this is monitored regularly. Hard copy data is stored securely and electronic data is password controlled.
HOW LONG DO WE KEEP INFORMATION?
We keep contact information for as long as you are a subscriber. You may unsubscribe at any time.
Reader information is kept in perpetuity, for the security of the collections and to maintain the continuity of the archive record which stretches back to 1826.
In the case of employees, we keep information for the period of their employment and for six years thereafter.
Data collected for the purposes of safeguarding children is kept indefinitely.
SHARING YOUR PERSONAL DATA WITH THIRD PARTIES
Your personal data will be treated as strictly confidential and will not be shared, traded or transferred to third parties. This does not include trusted third parties who assist us in operating our website so long as these agree to keep the  information confidential. We may also have to release data to comply with the law, or protect our rights, property, or safety.
DO WE USE COOKIES?
Yes, but only with your agreement, and you have the option to disable them. Our Cookie Policy is at  https://www.marshlibrary.ie/cookie-policy
DELETING, VERIFYING AND UPDATING PERSONAL DATA
You may ask us at any time to delete or change your personal data by contacting our Data Protection Officer.
You may also ask for a copy of the data held by the library about you.
Should we contact you in error, please inform our Data Protection Officer.
CHANGES TO OUR PRIVACY POLICY
Any changes which we make will be posted on our website on this page.
YOUR CONSENT
USING THE WEBSITE
By using our site and clicking our cookie acceptance notice, you consent to our Cookie Policy which can be found at  https://www.marshlibrary.ie/cookie-policy
SPECIFIC CONSENT TO RETAIN RELEVANT PERSONAL DATA WILL ALWAYS BE SOUGHT BY THE LIBRARY IF YOU
Subscribe to our news and events list

Become a reader

Seek permission to reproduce library material for study or publication

Seek permission to take photographs or video in the Library

Become an employee, volunteer, fellow, or intern in the Library
CONTACTING US
Data Protection Officer: Sue Hemmens
By post: Marsh's Library, St Patrick's Close, Dublin 8