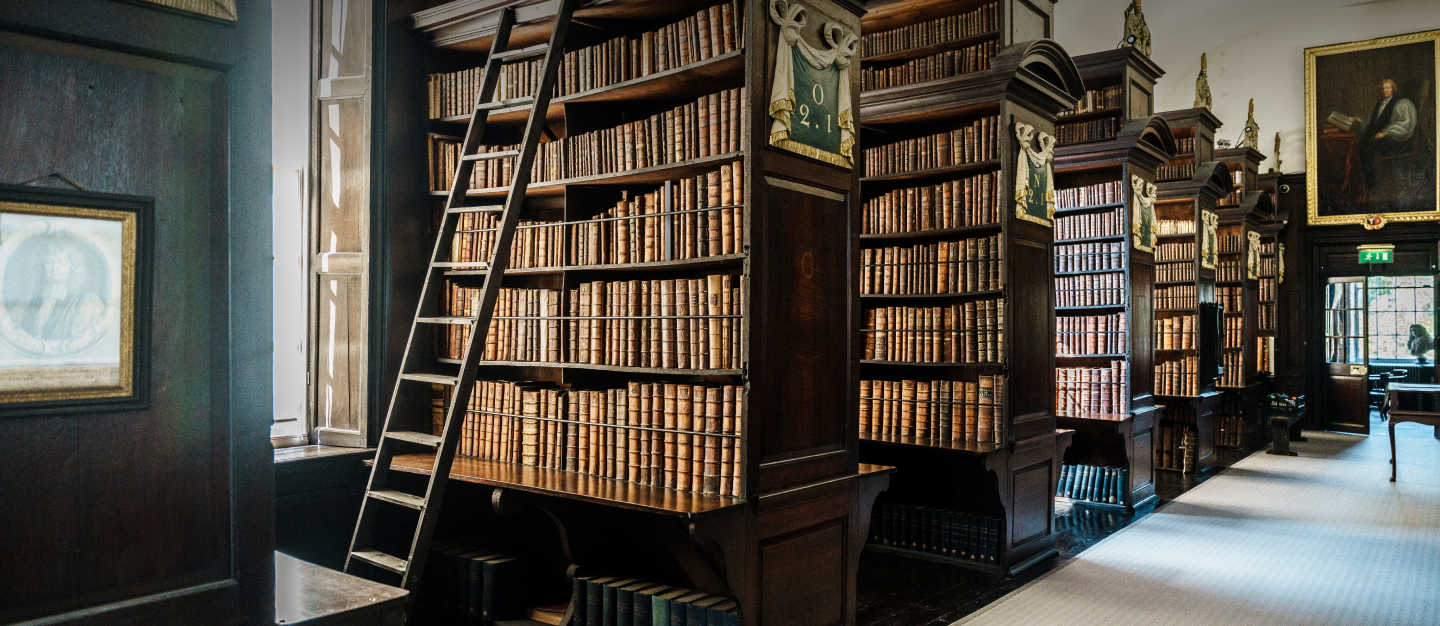 Cookie Policy
Marsh's Library uses cookies on its website as it helps us to provide you with a good experience when you browse our website and also allows us to improve our website.
By using our website, you accept the use of cookies in accordance with this Cookies Policy.  In particular, you accept the use of Analytics Cookies for the purposes described below.
If you do not accept the uses of these cookies, please disable them following the instructions in this Cookies Policy (see below).
What is a cookie?
A cookie is a small text file which is downloaded to your computer or mobile device when you visit a website. Cookies collects information about internet users such as their names, addresses, email details, passwords and user preferences. Cookies are sent back to the originating website on each subsequent visit or to another website that recognises that cookie. Cookies are useful because they allow a website to recognises a user's device. While cookies and the information they transmit may not identify an individual on their own, they may be able to do so in combination with other information held by the website operator or on-line provider.
Cookies overview
We use the following cookies:
Analytical/performance cookies. They allow us to recognise and count the number of visitors and to see how visitors move around our website when they are using it. This helps us to improve the way our website works, for example, by ensuring that users are finding what they are looking for easily.
Strictly necessary cookies. These are cookies that are required for the operation of our website. They include, for example, cookies that maintain your search session on the catalogue.
Third-party cookies are maintained by the social media you see on our home page: Twitter, Facebook and TripAdvisor.
Google Analytics Cookies
Our website uses Google Analytics Cookies, a web analytics service provided by Google, Inc. ("Google"). Information collected by the Google Analytic Cookies about your use of our website (including your IP address) will be transmitted to and stored by Google on servers in the United States of America in accordance with its privacy practices. To see Google's privacy policy and how this applies to Google Analytics, please visit this page.
Google may also transfer this information to third parties where required to do by law or where such third parties process the information on Google's behalf. Google will not associate your IP address with any other data held by it.
How to disable/delete cookies through your browser
You can block or delete cookies by activating the setting on your browser. To do this follow the instructions provided by your browser – usually this will be located within the "Help", "Tools" or "Edit" facility.  However, if you use your browser settings to block all cookies (including essential cookies) you may not be able to access all or parts of our website.