When you come up the stairs to the Library, the friendly staff at the door will tell you the story of the Library and what to look for as you go around the galleries.
You will be given a leaflet which helps you to guide yourself around. Then you can go at your own pace, and explore the exhibition and the building. There are always staff on hand to answer any questions you may have.
You will walk through the galleries and the old reading room, and see the cages where readers were once locked in to read.
Downstairs, you will go through our gift shop, and perhaps choose a present for a friend, or a souvenir of your visit.
Then you can wander through our hidden garden and relax before going on to your next destination.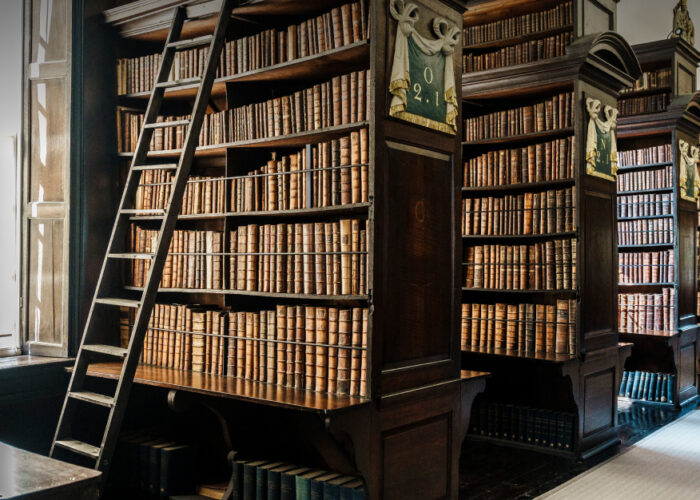 The First Gallery
The books have been in the same places on the original oak bookshelves for over three centuries. Our friendly staff have lots of stories — just ask!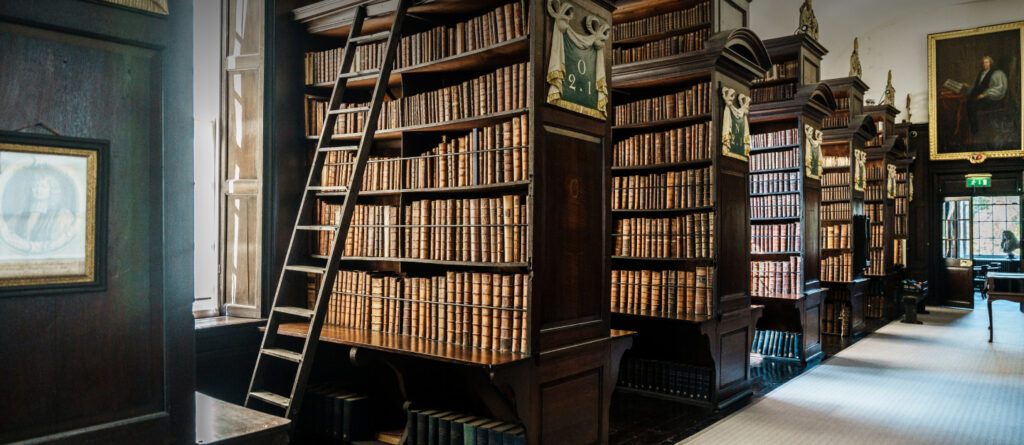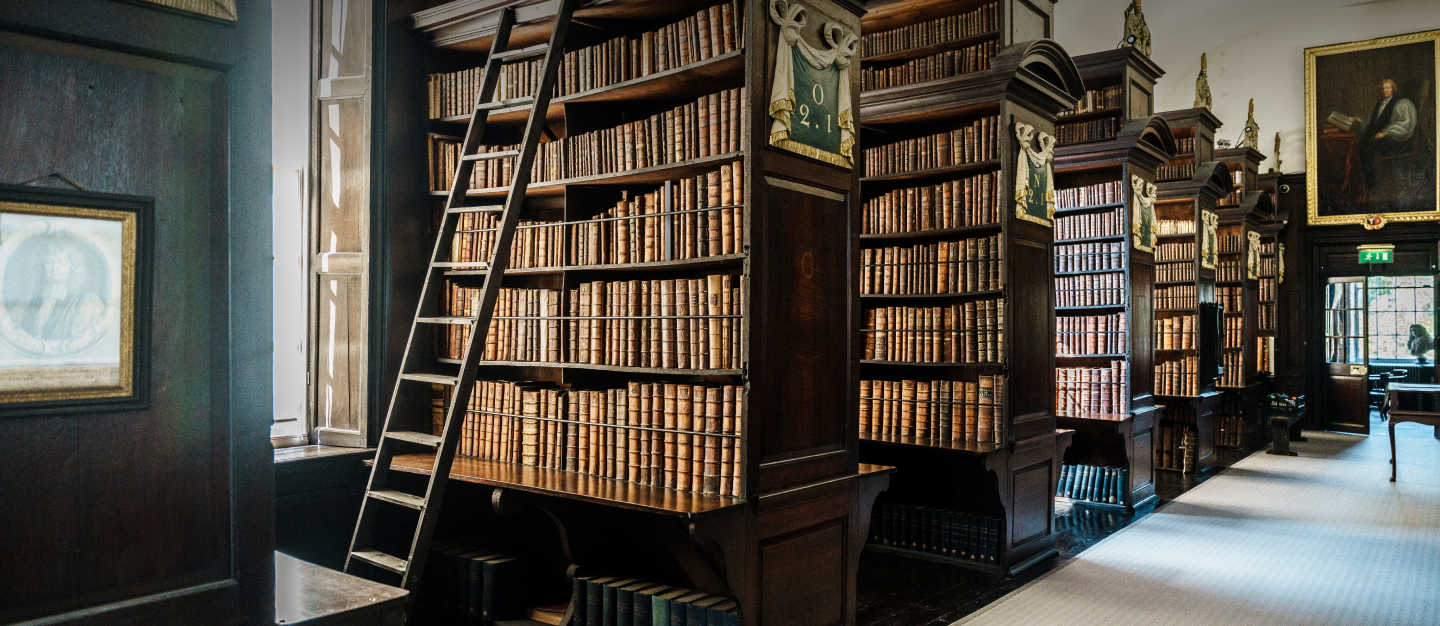 The Old Reading Room
The famous Irish writers Jonathan Swift, Bram Stoker and James Joyce all read here. Sit at the original table in the Old Reading Room and soak up the literary vibes!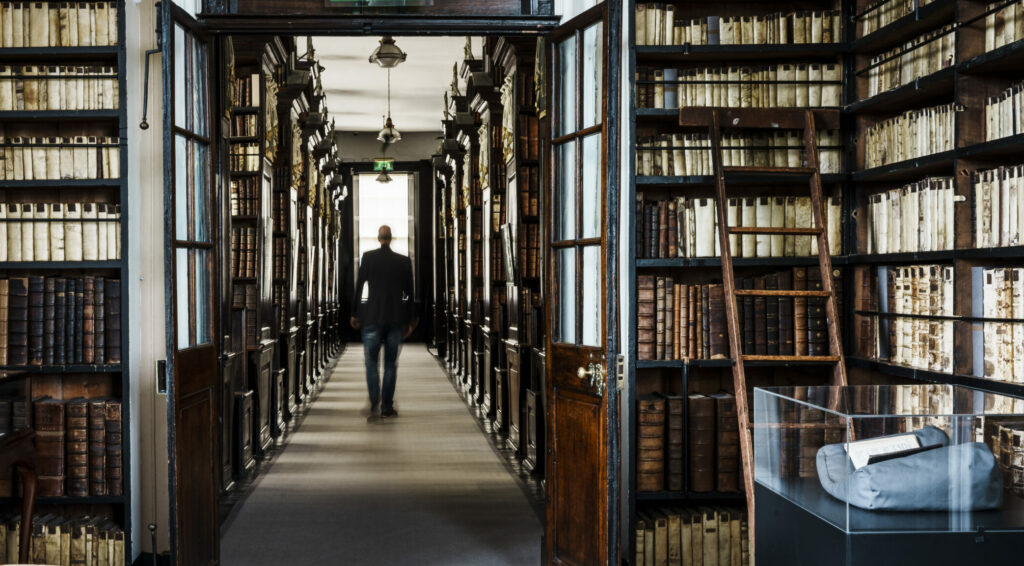 The Second Gallery
Stepping into the second gallery, you might experience a slight chill. Is this because of the cold north wall — or is it the ghost of an Archbishop?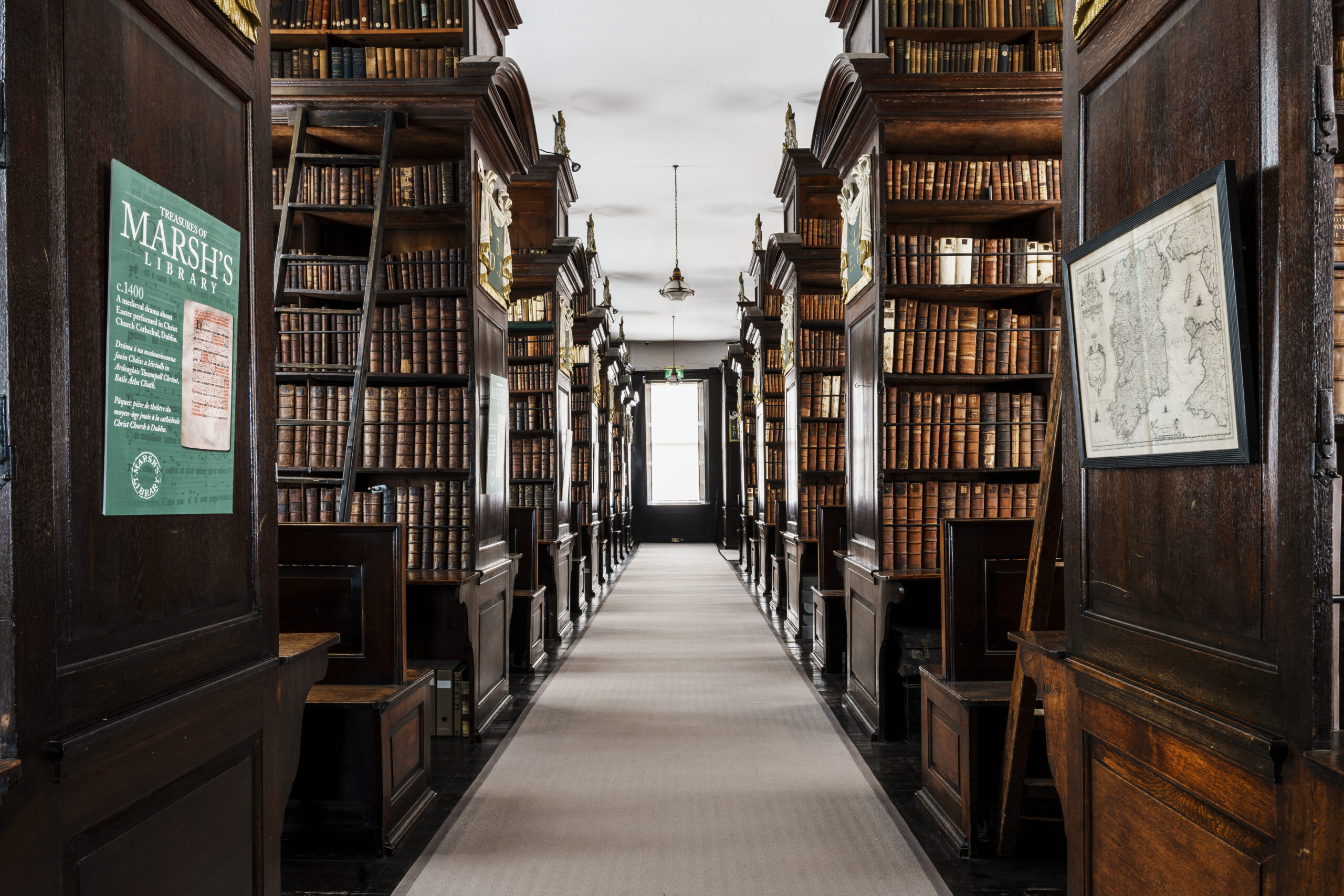 The Cages
At the end of the second gallery, you can see three alcoves with wired doors. Known as the 'cages', this was where readers were once locked in to prevent them stealing the books.