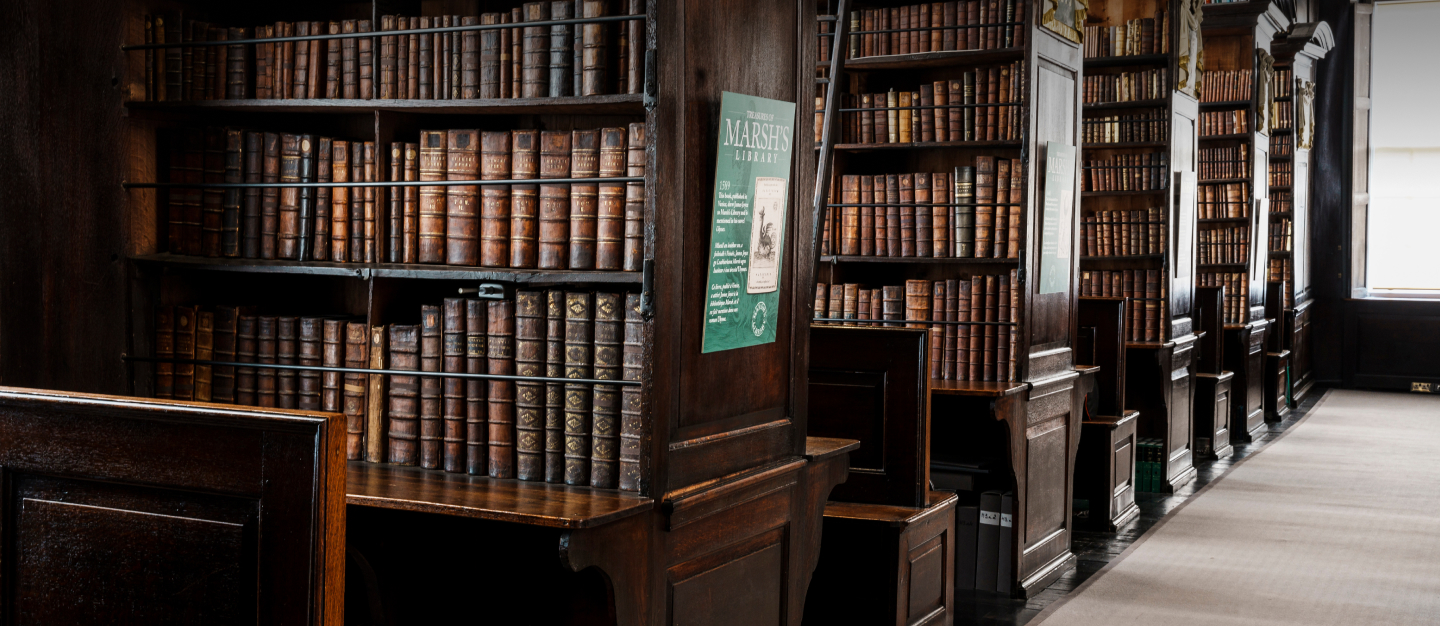 Research
The Library is an important repository of a shared European cultural heritage and a wider history of human thought and experience. The collections attract a wide range of researchers. Some of their varied interests can be seen on the Fellowships page, which lists the projects supported by philanthropic donations
Requests to carry out research on material from our collections are welcome from all. Readers are admitted free of charge.
All items in the library are listed on our online catalogue and you are encouraged to explore it. Tips for searching are given on the catalogue home page.
Please see here for further information on reading at Marsh's.