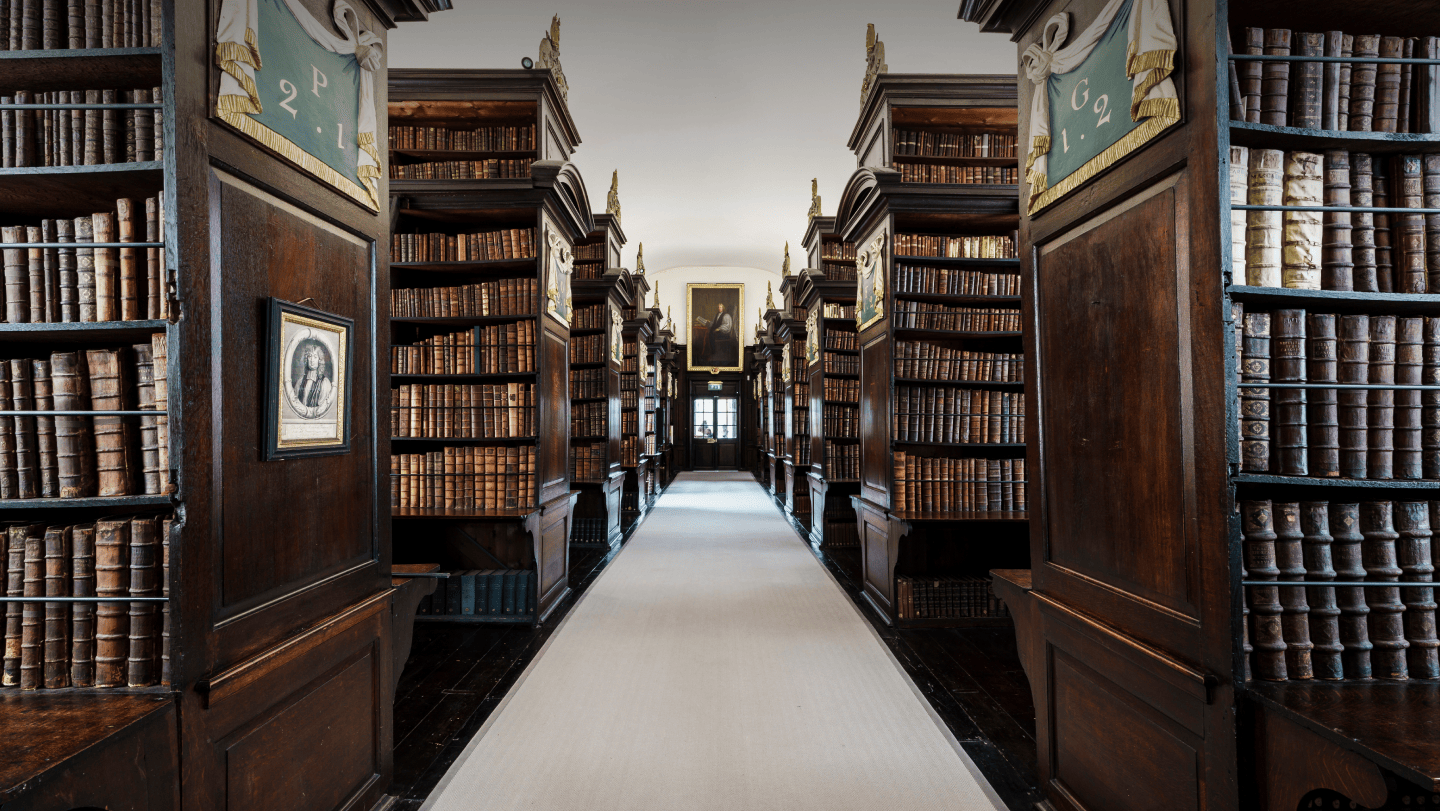 Support Us
Marsh's Library is a registered charity and is grateful for donations to help fund the upkeep of the Library or particular projects.
The Library is particularly keen to hear from those interested in helping with the digitisation of rare books and manuscripts, as well as the conservation and repair of the physical books and manuscripts.
If you are interested in making a gift to the Library, please use the form below, or for more information, please feel free to contact the Director, Dr Jason McElligott.