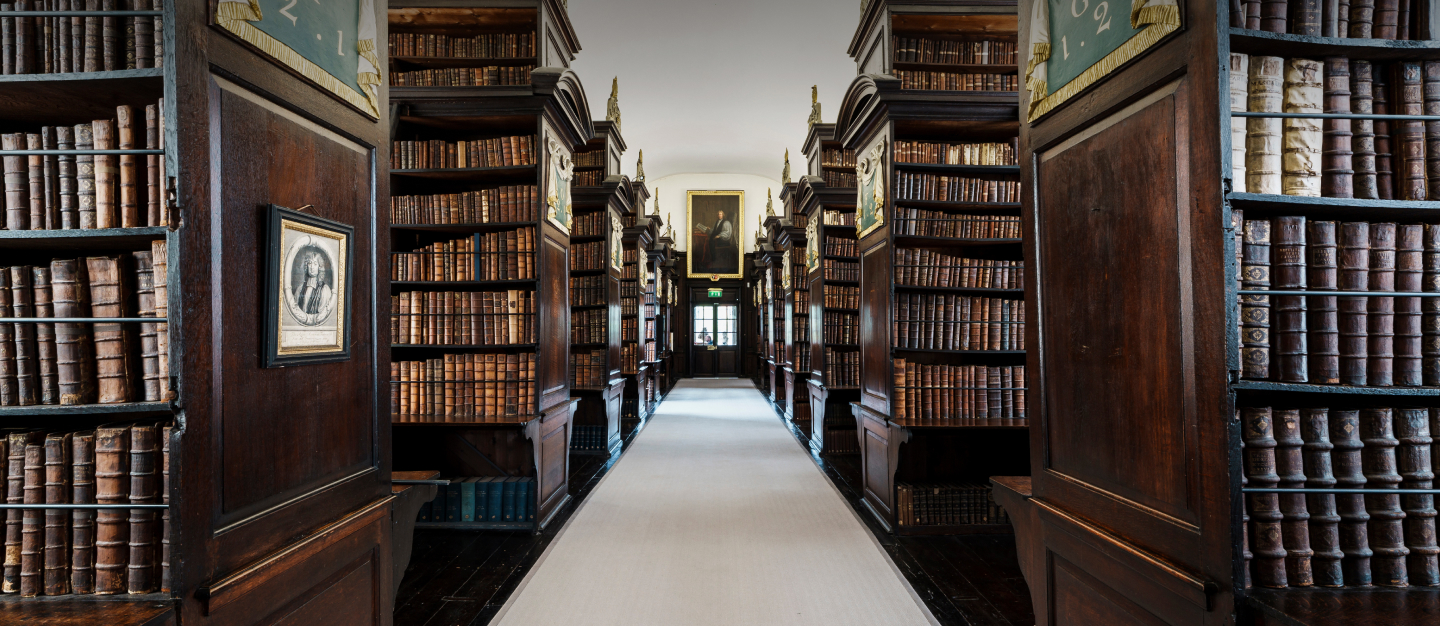 The Library receives an annual grant from the Department of Tourism, Culture, Arts, Gaeltacht, Sport and Media.  We also rely on the admission fees paid by our visitors, and on the income from sales in the shop, online and on site. Our Annual Reports and Accounts are available online.
Research and conservation are supported by donations from our visitors and from individual donors.
See our Donations page for how you can support the Library.
The trustees are known as the Governors and Guardians of Marsh's Library. As of 2023, they are:
The Church of Ireland Archbishop of Dublin, The Most Reverend Dr Michael Jackson (Chair)
The Archbishop of Armagh, The Most Reverend Dr Francis John McDowell
The Dean of Christ Church Cathedral, The Very Revd Dermot Dunne
The Dean of St. Patrick's Cathedral, The Very Revd Dr William Morton
The Chief Justice, Mr Justice Donal O'Donnell
The Provost of Trinity College, Dr Linda Doyle
Dr Philip Maddock
Mr David Caird
The Director of Marsh's Library is responsible for the strategic direction and management of the institution. The Deputy Director works with the Director to manage the staff, finances and the practical, day-to-day running of the Library. You can read more here.