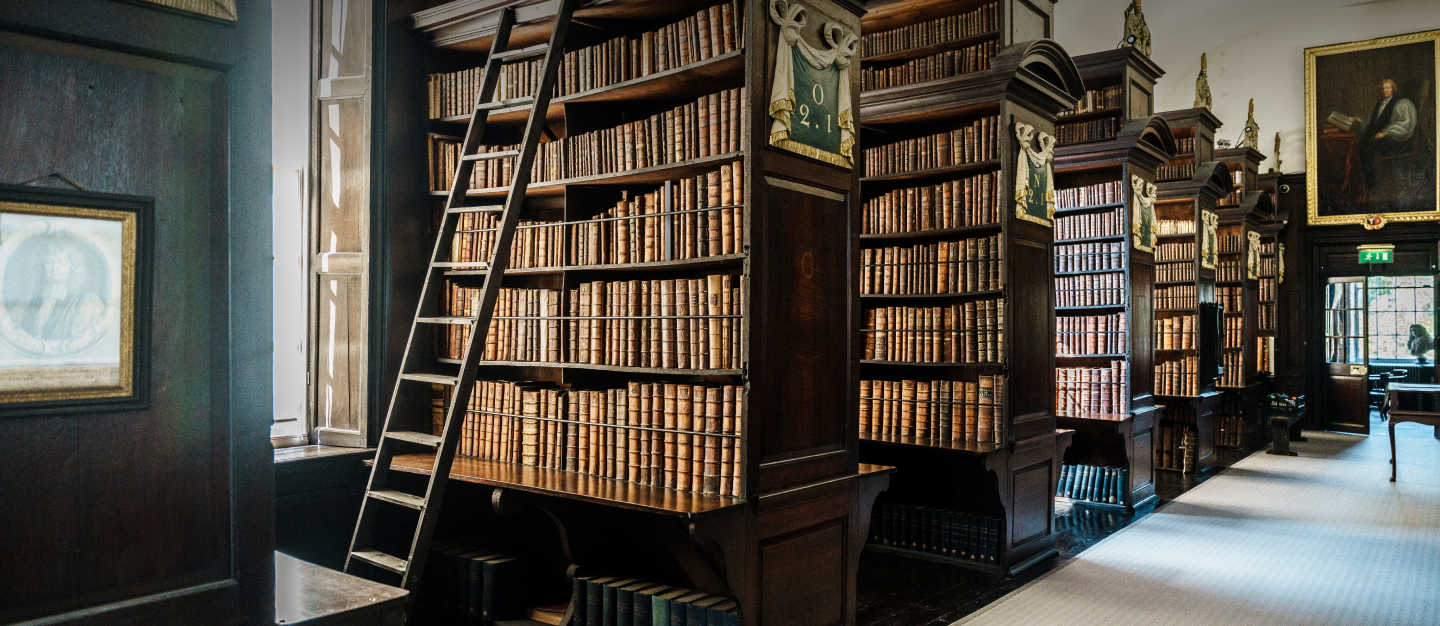 A 17th Century Academic Bun Fight
Professor Crawford Gribben tells us about his recent research…
I spent my recent Maddock Research Fellowship in Marsh's Library looking at the works of the Puritan theologian John Owen (1616-83).
I am particularly interested in how the leading Anglican cleric Edward Stillingfleet (1635-99) might have read Owen's works. In the early 1680s, the two men took sharply opposing positions on the rights of the established church and the legitimacy of dissent.
The 10,000 volumes in the first gallery of Marsh's Library were once owned by Edward Stillingfleet. The collection contains books on every subject under the sun, from astronomy to zoology, and it is not surprising that it contains copies of books and pamphlets written by Owen.
I was struck by Stillingfleet's infuriating unwillingness to write in his books. Scholars who want to access long-dead readers' inner-most thoughts really hope to find lots of hand-written marginalia and annotations beside a text.
I was also surprised that Stillingfleet only owned 19 of the 80 titles that Owen published. He did not even rush to buy copies of Owen's responses to his own works.
How to explain this seeming lack of interest in a significant and long-standing adversary?
The answer may lie in a folded, flimsy sheet from the 1690s (probably the only surviving copy in the world) that bears the inscription of Elizabeth Stillingfleet, Edward's second wife. This is A catalogue of books of that reverend divine Dr John Owen … with the lowest prices that are now scarce.
Perhaps the surprising gaps in Stillingfleet's library are explained by the fact that Owen's books were both expensive and scarce? If so, Stillingfleet would not be the first (or last) bibliophile who liked to find bargains while building his personal collection.
Crawford Gribben
Professor of Early Modern British History
Queen's University Belfast