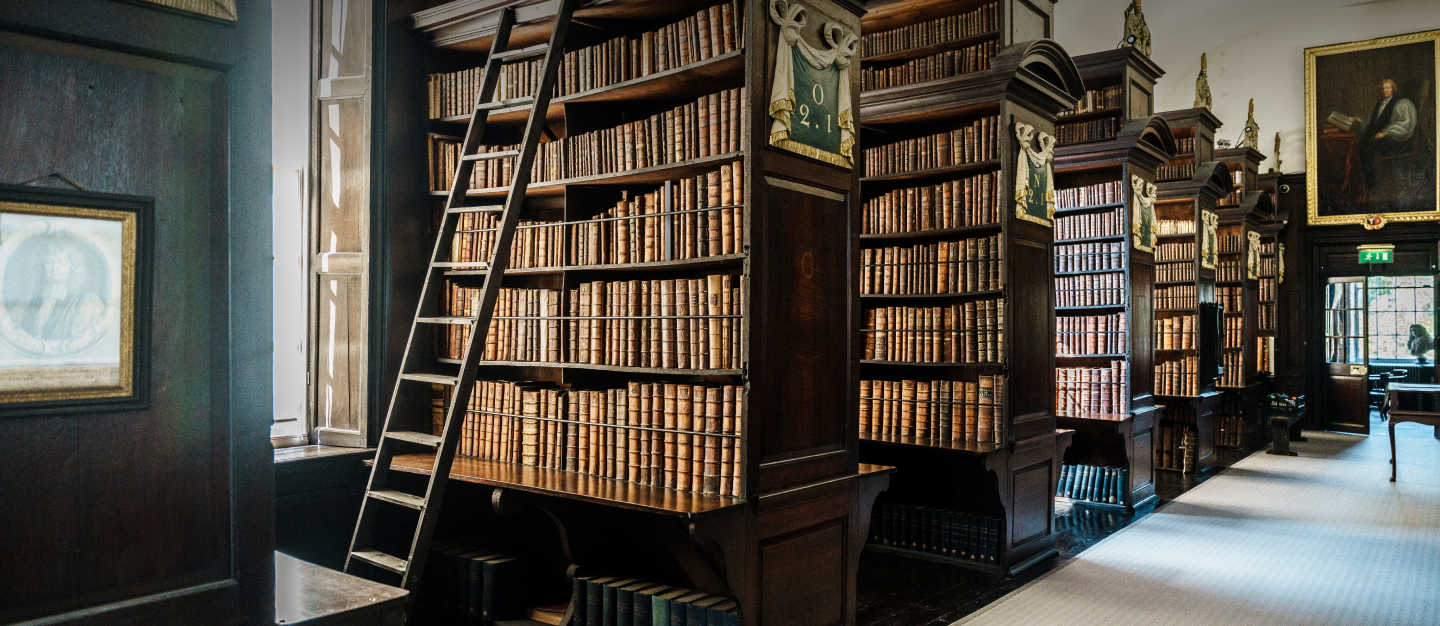 An Irishwoman on the continent
Maddock Fellow Dr Kristina Varade of City University of New York (BMCC) discusses the extraordinary travelogue and memoir of Irish woman Katherine Wilmot (c.1773-1824).
---
There's nothing quite like becoming absorbed in rare or antiquarian books, and no better place to do so than at Marsh's Library.
I began my Maddock Research Fellowship in June 2022, spending time at Marsh's Library and with the fascinating Benjamin Iveagh collection at Farmleigh House in the Phoenix Park. I was most interested in seeking out writers from the 17th to the 19th centuries who engaged with Italy and Ireland; either Italians living in Ireland, or Irish writers travelling in Italy. I discovered a treasure trove of information, and I am only just beginning to scratch the surface in working through it all.
After discovering the Cabinet of Irish Literature, beautifully illustrated both inside and out, the highlight of the fellowship was discovering Katherine Wilmot's An Irish peer on the continent. The manuscript, part of the Benjamin Iveagh collection, was written from 1801-1803 and eventually published in 1920. It provides key insight into the turbulent political years of Napoleon on the Continent, along with intimate details about travel and daily life in Italy. Wilmot produced several manuscripts of the work; this one with handwritten corrections and family genealogy, provides insight into how an early draft of memoirs was compiled, edited and eventually disseminated at the time.
Highlights of Wilmot's manuscript focus on her traveling partners and hosts, many of them women, along with the Italians and continental visitors she encounters along her journey. One of her experiences includes a voyeuristic description of a beautiful young lady 'taking the veil' while distraught Englishmen look on helplessly. Another notes the incredulity of the Neapolitans as Wilmot bravely traipses across the lava at Herculaneum with a bleeding foot.
Wilmot's frank, light-hearted, and unfiltered (dare we say, even unladylike) perspectives on Italians, the English, and other peoples at a fundamental turning point in European history is a literary voice ready for reconsideration.