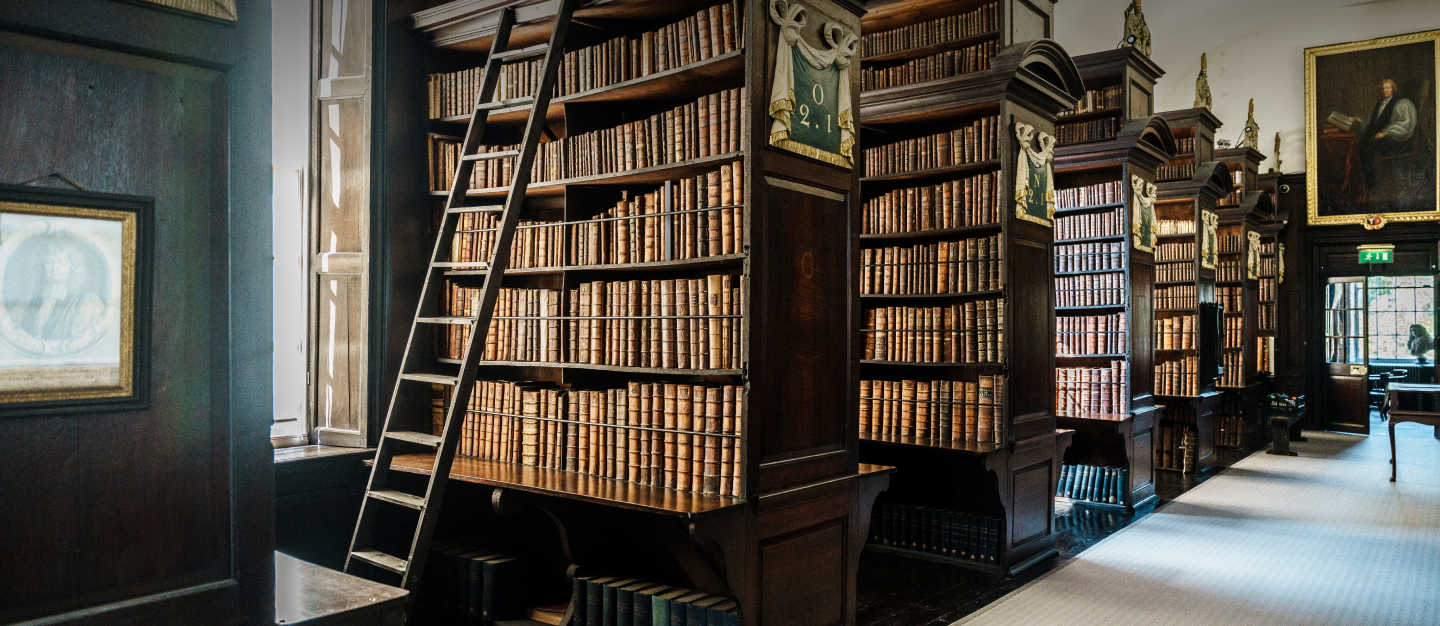 Benjamin Iveagh Library Award
Congratulations to Dr. Nora Moroney who has completed a two-year post-doctoral fellowship on our Benjamin Iveagh Library at Farmleigh House in the Phoenix Park.
The project is a cultural history of the collecting practices of Benjamin Iveagh (1937-92). What did it mean to collect over 4,000 very beautiful old books and manuscripts in mid-twentieth-century Ireland? What did he purchase and why? Where did the volumes originate? What is the significance of the collection today?
Dr Moroney's award was made under the Enterprise Partnership Scheme operated by the Irish Research Council. Her academic mentor was Professor Eve Patten of Trinity College Dublin.
The involvement of Marsh's Library in this scheme was made possible by an award from the Trustees of the Lauchentilly Foundation, and facilitated by our colleagues in the Office of Public Works at Farmleigh House.