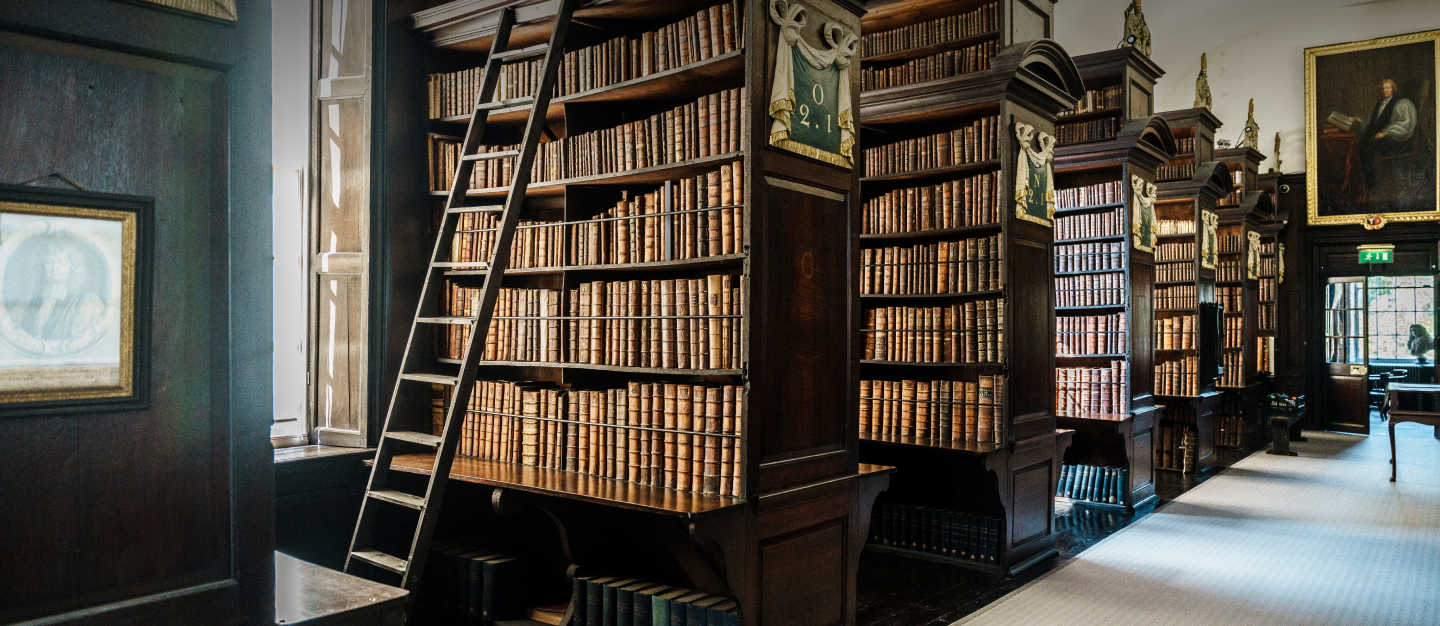 Melmoth the Wanderer
Dr Tina Morin of the University of Limerick received an Irish Research Council award to work with us to discover what the Irish novelist Charles Robert Maturin read in Marsh's Library when he was researching his great novel Melmoth the Wanderer (1820).
Little known today, the novel was a great favourite with Oscar Wilde, who took the name 'Sebastian Melmoth' when in exile in France.
The results of the project can be seen in the online exhibition 'Ragged, Livid & On Fire: Melmoth at 200'.